Upcoming Events
Inverness Health Living Series
June 7, 2022 at 6 PM - Inverness Healthy Living invites Les McCoy on the topic, "Full Tank, High Octane".
TBA -  Inverness Healthy Living invites Juliet Van Heerden on the topic, The Healing Power of Community".  Juliet Van Heerden is an educator, speaker, and writer. She holds a Master of Science in Literacy Education. Earnest about sharing hope with hearts wounded by addiction, Juliet advocates for Christ-centered 12-Step recovery groups. As an itinerant speaker for women, recovery communities and congregations, she joyfully shares her inspirational journey with Jesus. Juliet has written two books, Same Dress, Different Day, A Spiritual Memoir of Addiction and Redemption and As I Walked, One Man's Quest for Sexual and Spiritual Identity.  You can purchase her books on Amazon.
Past Events
Health Screening Expo May 1st, 2022 at the Inverness Depot Pavilion.
The Inverness Seventh-day Adventist Church would like to invite you to our upcoming Health Screening Expo on Sunday, May 1st, 9 am to 1 pm at the Inverness Depot Pavilion, downtown Inverness.  This is a free community event, designed to encourage healthy lifestyles, prevent and manage disease, and connect our community to resources. Please come join and support our event.  We are looking forward to sharing our health principles, Nutrition, Exercise, Water, Sunshine, Temperance, Air, Rest, and Trust.  
HEALTHY LIVING SERIES
April 26, 2022 at 6 PM - Inverness Healthy Living invites Ron and Carin Lynch from LIGHT Ministries on the topic "Building Your Immune System Now!"  Ron and Carin Lynch are graduates from Wildwood Center for Health Evangelism.  Prior to working with LIGHT Ministries, Ron owned and operated health food stores and Carin was a supervisor of social workers and nurses.  Carin also has a certificate in plant-based nutrition from Cornell University.  We are very excited to invite Ron and Carin Lynch to our our church and community.  
Let's get Fit Together! 
Join the Health Ministry team of Florida Conference for a Health & Fitness weekend at Camp Kulaqua, October 15-17.
This event is designed to encourage, inform, and help introduce positive lifestyle concepts. We can get Fit Together for Christ!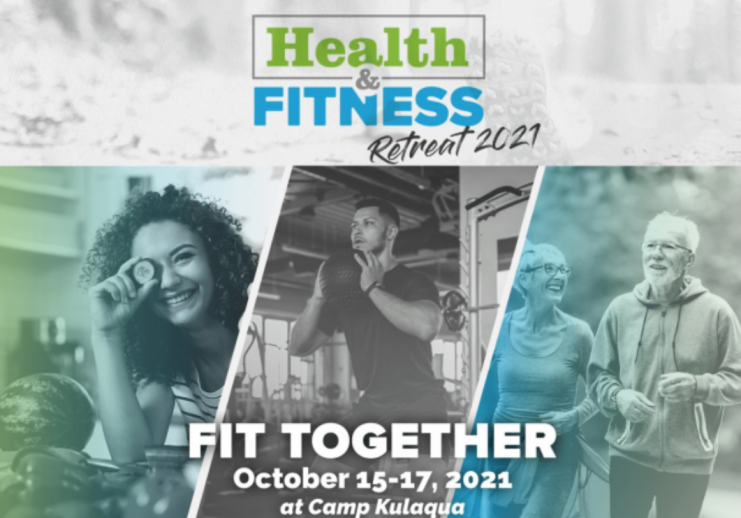 Seminars will include:
Vegan Made Yummy Cooking, Stretch and Flex Stability Wellness, BSMART With Your Health and Weight, The Art of Self Massage, The Basics of Hydrotherapy, In Body Fitness Training, Reaching Your Community through Your Health Ministries Team, Activities for the kids and more!
Heart Health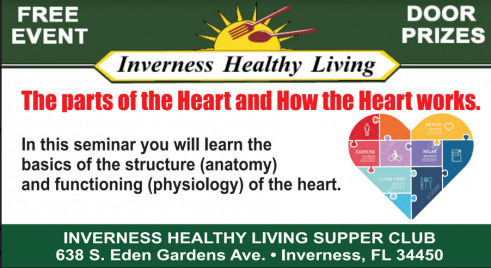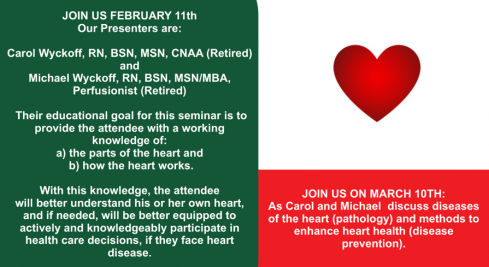 Gut Brain Connection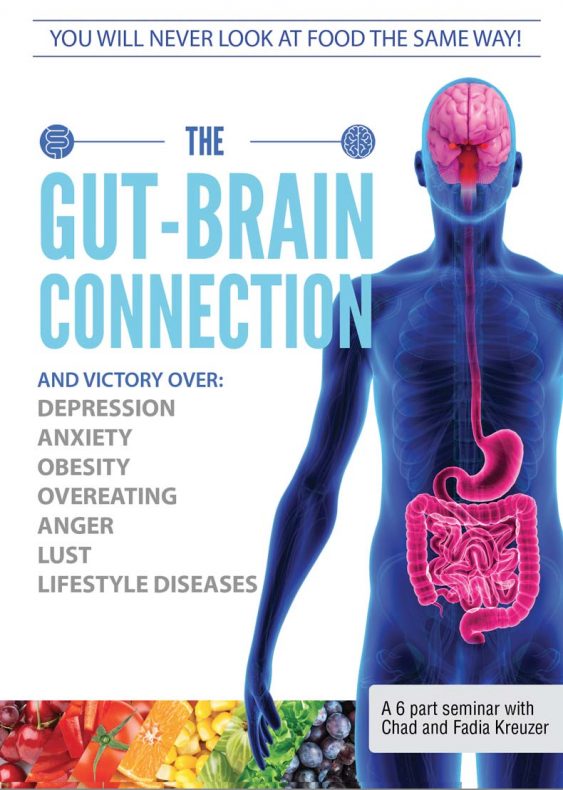 Dying in the Land of Milk and Honey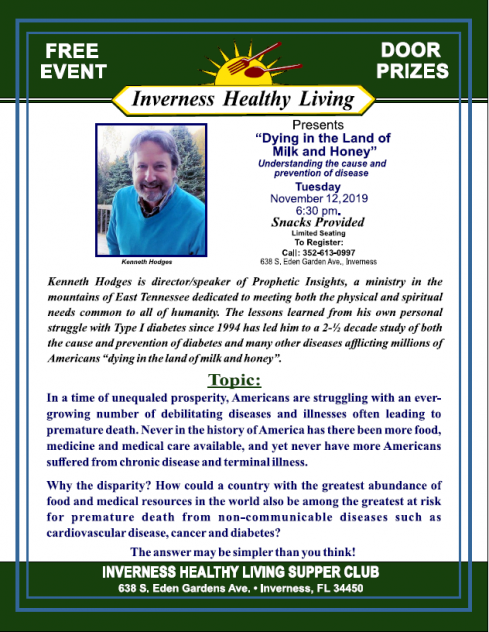 ​
Diabetes & Your Feet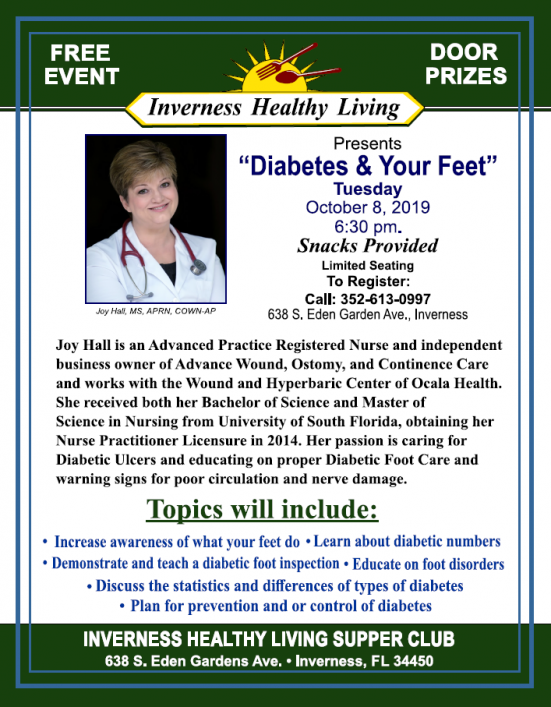 ​
CPR class
Bone Health 101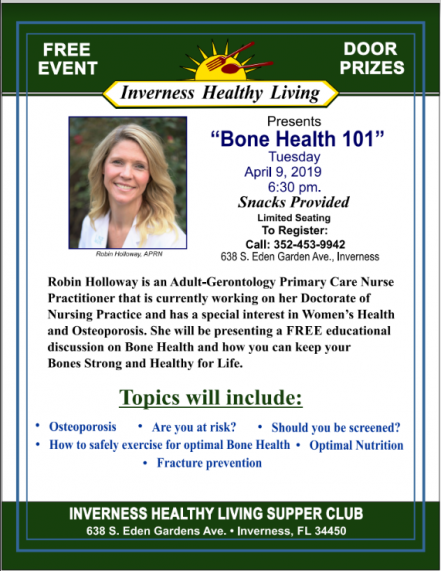 Public Safety Seminar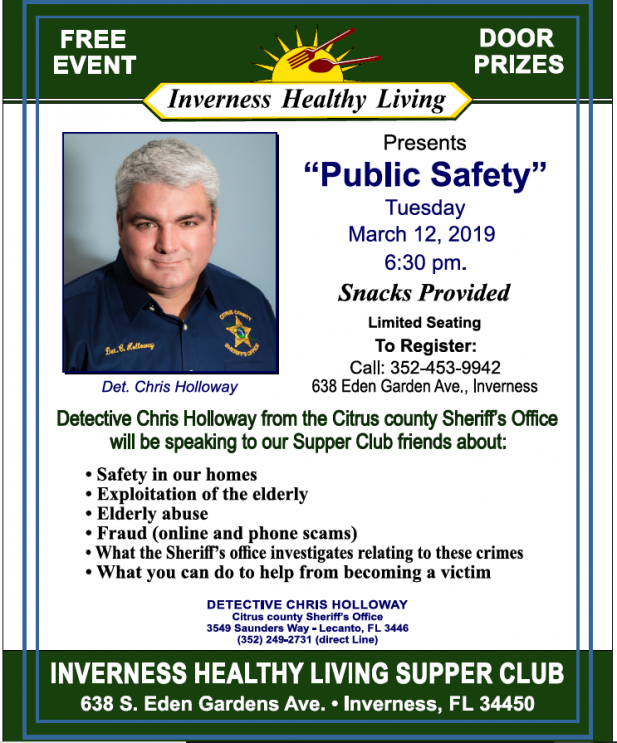 Celebrity Chef Mark Anthony "Dinner & A Message"