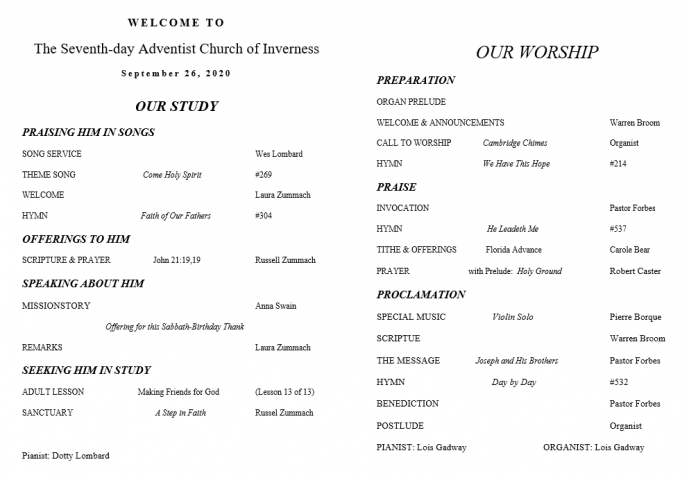 Announcements  
INVERNESS SDA:  Is now on AdventistGiving.org.  Returning tithes and offerings.
REMEMBER:  Those who are at Rehab, Centers/Retirement homes, and also those who would like a visit once in a while.  Why not call, send a card, or drop by for a visit this week?
We will not be sharing a fellowship meal after church service due until further notice. 
---
---