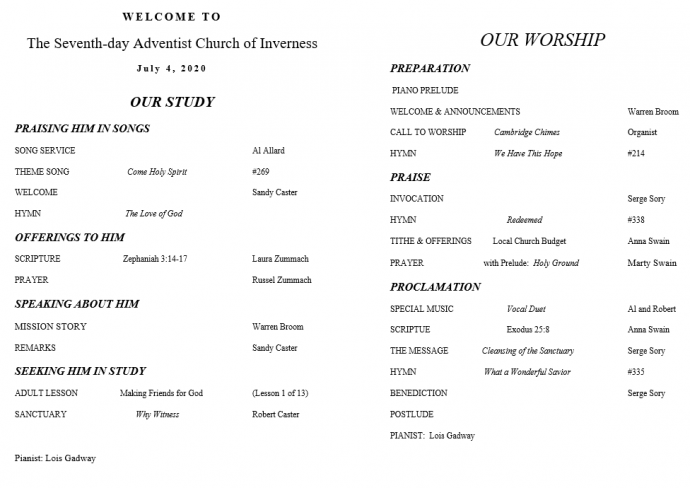 Announcements  
INVERNESS SDA:  Is now on AdventistGiving.org.  Returning tithes and offerings.
REMEMBER:  Those who are at Rehab, Centers/Retirement homes, and also those who would like a visit once in a while.  Why not call, send a card, or drop by for a visit this week?
Potluck reminder:  Please bring casseroles, main dishes already cooked, and other dishes ready to be served.  Thank you.
CHILDREN'S BAGS:  Are available for use during the church service.  The bags are located in the front foyer, and Greeters can help locate them.  Each bag contains Sabbath-appropriate activities for young children.  Please return the bags to the front foyer as you leave the church.  Thank you.  (A big thank you to Crystal Day for supplying these.  What a great idea!
---
---